Redefining Environmental Education for Life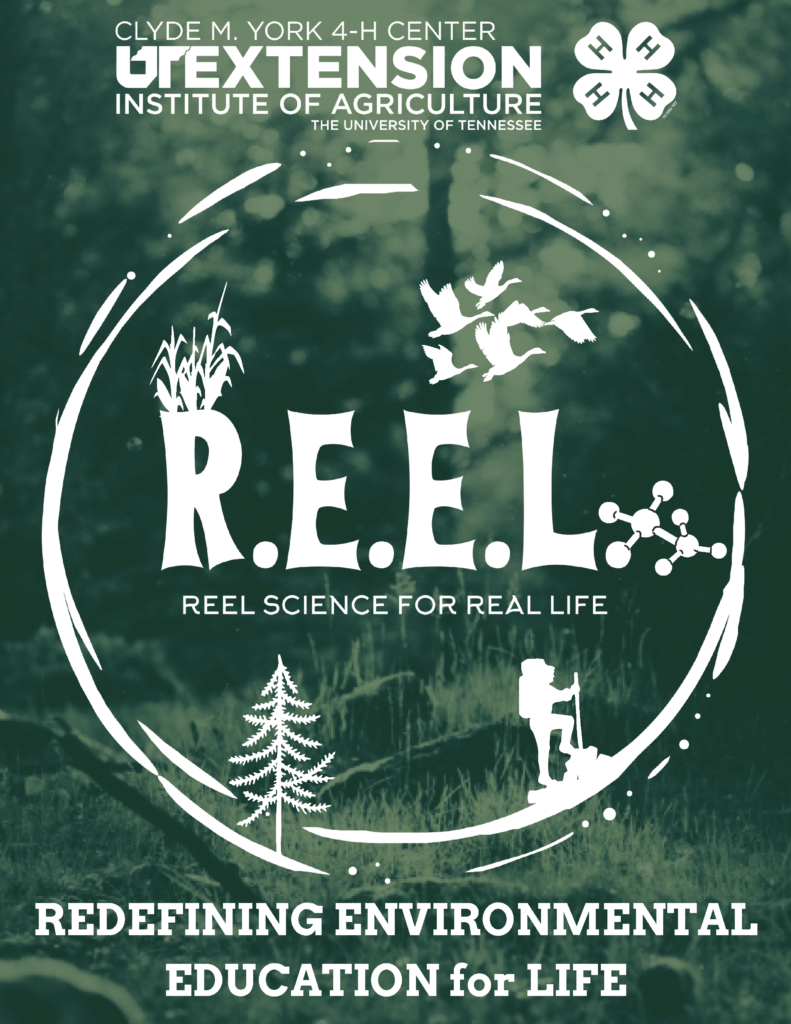 The Clyde York 4-H Center's R.E.E.L. Program offers students a hands-on learning experience that extends beyond the classroom. Our goal is to provide STEM based education while enhancing and reinforcing a student's awareness, knowledge, and appreciation for our environment. We have 192 acres that is an invigorating outdoor setting for students to discover and explore!
This program is offered to K-8 students at public and private schools, as well as those who are receiving an education in a homeschool program.
The Clyde York 4-H Center utilizes Tennessee Department of Education's science objectives to offer a variety of courses that can be customized to the needs of your classroom. We partner with the school to build a day of experiences that corresponds to the topics which are being taught in classes.
Our day programs are designed to fit within the confines of a typical school day. This program allows for students to experience nature within a normal school day, but still make it back to school in time for the bus ride home! Schools can choose the option of having lunch prepared for them at camp, or bringing their own sack lunch for an outside picnic. The Center staff will assist you with building a schedule that will fit your schools needs.
Our overnight programs immerse students in a natural environment and offers them time to "unplug" from outside distractions and take in the opportunities to grow while at camp. Our Center offers modern cabins with heat and air conditioning, separate rooms for adults, and shower facilities. Kid friendly meals are served in our dining hall with accommodations for dietary restrictions available. We offer a variety of evening programs that will end the day with smiles!
---